Ragdale: Where Artists Come to Create on a Country Estate
Did you know? Located just an hour north of Chicago lies one of the largest and liveliest residential communities for artists in the entire country, Ragdale. Each year, the Ragdale Foundation hosts more than 150 artists from around the world who receive space and support surrounded by beauty.
Ragdale began as a spacious, comfy Arts and Crafts summer home designed in the late nineteenth century in then-rural Lake Forest by noted Chicago architect Howard Van Doren Shaw for his family. In 1976, Shaw descendent Alice Hayes, a poet and social activist, created the Ragdale Foundation, transforming her family's retreat into an inclusive nonprofit space for artists of all disciplines. Today, in addition to the landmark-worthy Main House, Ragdale also includes a seven-acre campus with numerous outdoor performance spaces, various outbuildings, and a rambling Barn House with offices and meeting rooms – all overlooking 50 acres of magnificent Midwestern virgin Prairie.
Recent dramatic developments showcase Ragdale's continuing evolution. On our tour, we will:
Walk through the newly acquired Shaw family property that makes possible more artist housing

Explore a state-of-the-art Dance and Music Studio

See firsthand how Ragdale's historic landscape and gardens are being restored

Learn about

Ragdale's robust community outreach efforts such as Ragdale in Schools, the international Ragdale Ring architectural competition, and Ragdale Retreats

Enjoy a special performance created just for us
Ragdale is rarely available for such an in-depth tour because artists are typically on campus every day. You won't want to miss this chance to nourish your own creative spirit at Ragdale!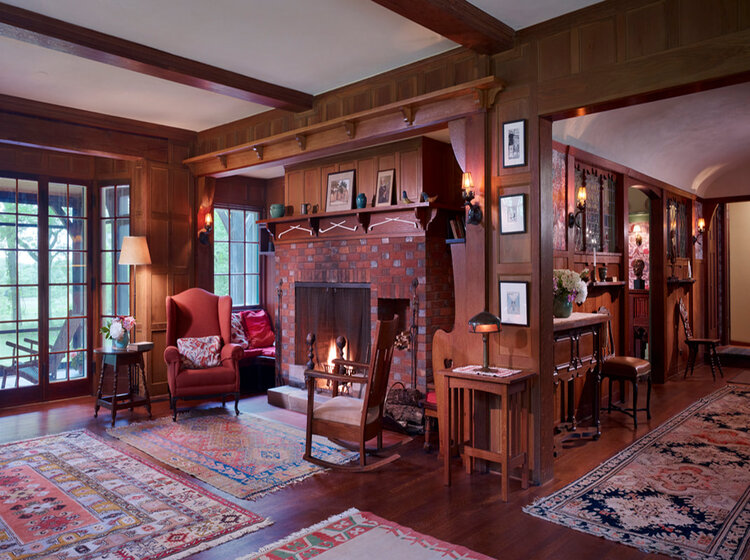 September 27 or September 28
8:30 a.m. – 3:00 p.m.
Moderate walking; some of the paths are "uneven"
Note: Lunch will be served outdoors in nice weather or in one of the many wonderful buildings. Bus transport provided with a north suburban pick-up/return option at Old Orchard Shopping Center.