The 78 – A Dynamic New Neighborhood Debuts
Emerging on vacant land that once served shipping and rail activities, The 78 becomes Chicago's newest neighborhood, adding to the existing 77. Extending a half-mile on the Chicago River's South Branch, this 62-acre site is bounded by Roosevelt Road, Clark Street, 15th Street, and the River. Visionary and unique, The 78 will offer handsome new residences, commercial enterprises, an academic, research and technology hub, cultural events, expansive parks, open space amenities, and transformative riverfront design. 
The 78 will be a stimulating destination in the heart of the city in which to reside, work, study, research, recreate, tour, and explore. Cutting-edge infrastructure of road, rail, river, and pedestrian routes will benefit access to the historic neighborhoods of Chinatown, Pilsen, Little Italy, Bronzeville, and Bridgeport, better connecting them to the Loop and South Loop.
Join us for a congenial evening reception at the Union League Club of Chicago featuring a panel of experts, including leaders from Related Midwest and Discovery Partners Institute. The panel will discuss the district's history, The 78's master plan by Skidmore, Owings & Merrill, and the design process, infrastructure, development, financing, and economic development.
Discovery Partners Institute, led by the University of Illinois System, anchors the Innovation District of The 78. Its stunning structure, designed by collaborating architecture firms OMA and Jacobs, is scheduled to break ground in 2024. Top regional, national, and international research universities and Argonne National Laboratory, in conjunction with public and private sources, are collaborating to attract, educate, and retain talent in Illinois. Welcome to a front row seat of this ambitious 20 to 30-year project, destined to enhance the way the world thinks about Chicago.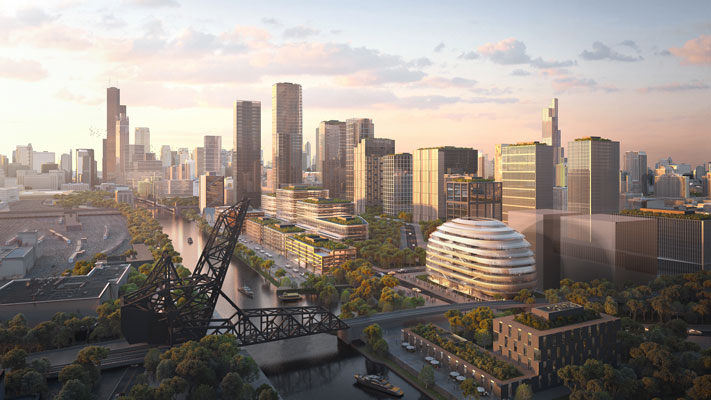 Thursday, October 5
5:30 p.m.— cocktail reception
6:00 p.m.— program
The Union League Club of Chicago
65 W Jackson Boulevard
Panelists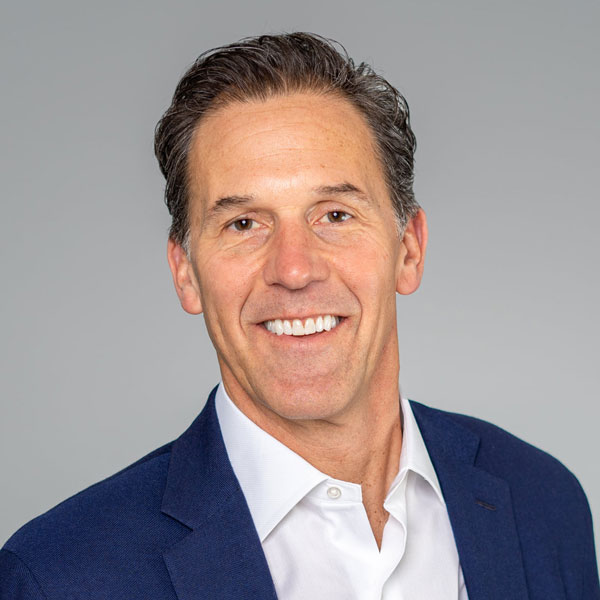 Curt Bailey
President of Related Midwest
Bailey directs a diverse portfolio of luxury, market-rate and affordable residential, mixed-use and adaptive re-use properties in Chicago. His vision for the company includes transforming the landscape of Chicago real estate through market-defining projects in neighborhoods across Chicago, with a focus on delivering architecturally significant design, exceptional planning, and wide-ranging community benefits. Under Bailey's leadership, Related is planning three of Chicago's most anticipated developments: The 78, a 62-acre, mixed-use neighborhood; 400 Lake Shore Drive, a two-tower project on the former Chicago Spire site; and The Row Fulton Market, a luxury residential high rise that will offer 20% affordable housing in the heart of Fulton Market.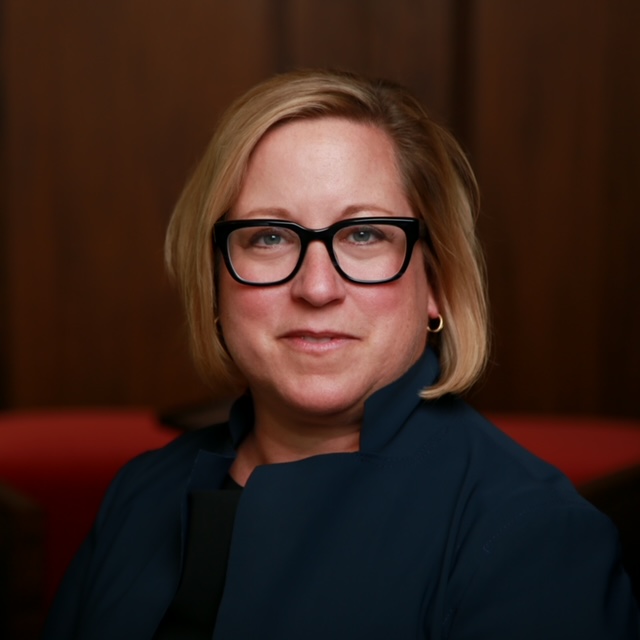 Ann Thompson, AIA
Executive Vice President of Architecture and Design at Related Midwest
Thompson directs the work of architecture, urban planning, interior design, and engineering for Related Midwest's projects, including The 78, where she the leads the master plan design process with Phil Enquist of SOM. In her role, Thompson champions design excellence among a wide variety of stakeholders, seeks impact through community-led development, and prioritizes equity and inclusion in the built environment. Thompson is a licensed architect in Illinois and serves as the Board Chair of the Chicago Architecture Center. In addition, she is a member of The International Women's Forum, The Chicago Network, The American Institute of Architects, and the Advisory Board for the University of Illinois Urbana Champaign School of Architecture. Thompson received her Master of Architecture from the University of Illinois at Urbana-Champaign.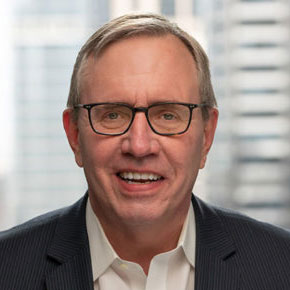 Bill Jackson
Executive Director of Discovery Partners Institute (DPI)
Jackson is leading the University of Illinois System's tech hub in its mission to make the state's tech industry more equitable and drive innovation through university research. Prior to DPI, Jackson was a top executive at Johnson Controls and a longtime leader at Booz Allen Hamilton. Jackson holds bachelor's and master's degrees in mechanical engineering from the University of Illinois at Urbana-Champaign and an MBA from the University of Chicago.