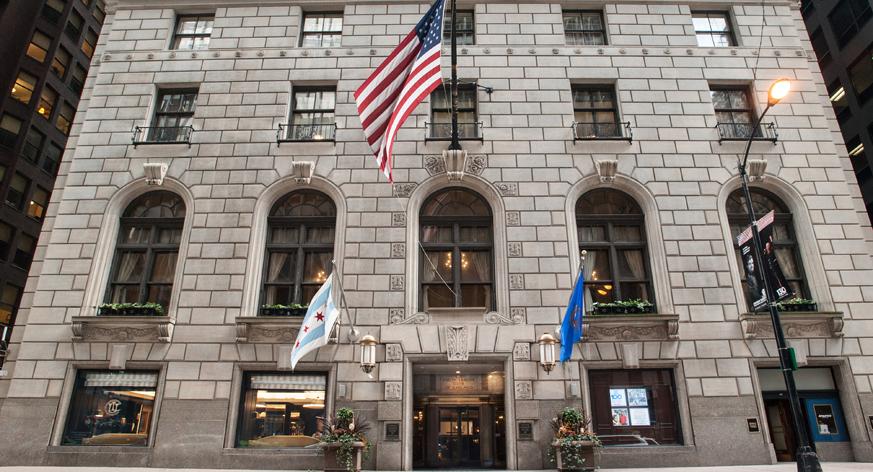 Our symposium will be held in the Lincoln Ballroom of the Union League Club of Chicago on Wednesday, September 13. Symposium speakers include Dr. Adam Green, Michael Cleavenger, Regin Igloria, Carol Ross Barney, and Dr. Sam Sisodia, who will address this season's four tours and presentations. They will be joined by featured speaker Paris Schutz who will address the dual subjects of the state of journalism and the Chicago Teacher's Union. Please see details below on each speaker and plan to join us for what will be a delightful and informative day.
Registration and light breakfast begin at 8:00 a.m. The program begins at 9:00 a.m., ends at 2:00 p.m., and includes lunch. Of note, the ULCC is offering a reduced price for those who would like to stay overnight the night before and valet parking. There also are several public parking garages nearby and public transportation is available.
Featured Speaker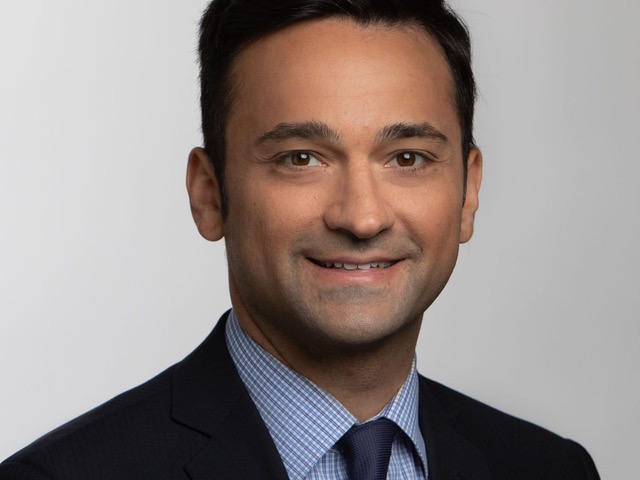 Paris Schutz
Co-Anchor and Correspondent of "Chicago Tonight" and Host of the "Week in Review" on WTTW
The Future of Journalism in Chicago and Beyond, and the Rise of the Chicago Teachers Union
Paris Schutz is co-anchor and correspondent for "Chicago Tonight" and host of the long-running "Week in Review" program on WTTW PBS Chicago. Schutz has moderated numerous political debates, including races for Chicago mayor, Illinois governor, U.S. Senate, and U.S. Congress. He has established himself as the city's premier source for tough, probing interviews of political figures and newsmakers and has broken political stories that have been picked up by local and national publications, including a deeply reported series on the pay-to-play governance of a former GOP candidate for Illinois governor. He recently exposed Chicago and Cook County's toxic lead paint crisis – revealing that the majority of homes in this region still contain lead paint hazards that pose severe health risks for children. During the first six months of COVID, Schutz reported live from a different Chicago neighborhood or suburb every night, with a specific focus on how the virus and shutdowns were impacting communities of color. He also covered numerous episodes of civil unrest related to the murder of George Floyd, doing first-hand, exclusive reporting on protests that turned to violence, rioting, and looting. 
Prior to becoming anchor, Schutz served as "Chicago Tonight's" political correspondent, reporting on City Hall, the Illinois State Capitol, the U.S. Congress, and national and international public policy. He has reported nationally for the PBS NewsHour, C-SPAN, and NPR's Morning Edition. Schutz has won eight Peter Lisagor Awards, an honor given by the nation's largest chapter of the Society of Professional Journalists. He was also part of the team that won a Chicago/Midwest Emmy award for Best Education Reporting. Schutz began his career at WTTW in 2005 as an intern after graduating Magna Cum Laude from the Newhouse School at Syracuse University. Schutz is also a musician and singer and the composer of Chicago Tonight's theme music. He is a native of Chicago.
Monumental Decisions: Statues from the Past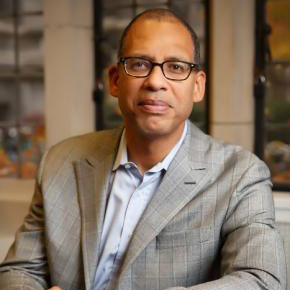 Chicago: As Told Through Four Monuments
Professor Adam Green, PhD
University of Chicago
Adam Green is an Associate Professor in the Departments of Race, Diaspora and Indigeneity, and History at the University of Chicago. Green previously taught at Northwestern University and New York University. His first book, Selling the Race: Culture and Community in Black Chicago, 1940-1955 (2006), is a widely cited analysis of Black cultural enterprise and creative exchange in modern Chicago.
Green is writing The Black Struggle for Happiness, which recovers ordinary narratives and archives of capability and ethical initiative among selected Black lives. Currently, he is editing a memoir of Sargent Shriver's work as it relates to anti-poverty policy. He has received UChicago's Quantrell Award for teaching excellence and supervised many undergraduate and graduate theses students. Green has served on the board of the Illinois Humanities Council and more recently on the City of Chicago's Advisory Committee on Monuments and Memorials (Chicago Monuments Project). Green has a PhD from Yale University.
Ragdale: Where Artists Come to Create on a Country Estate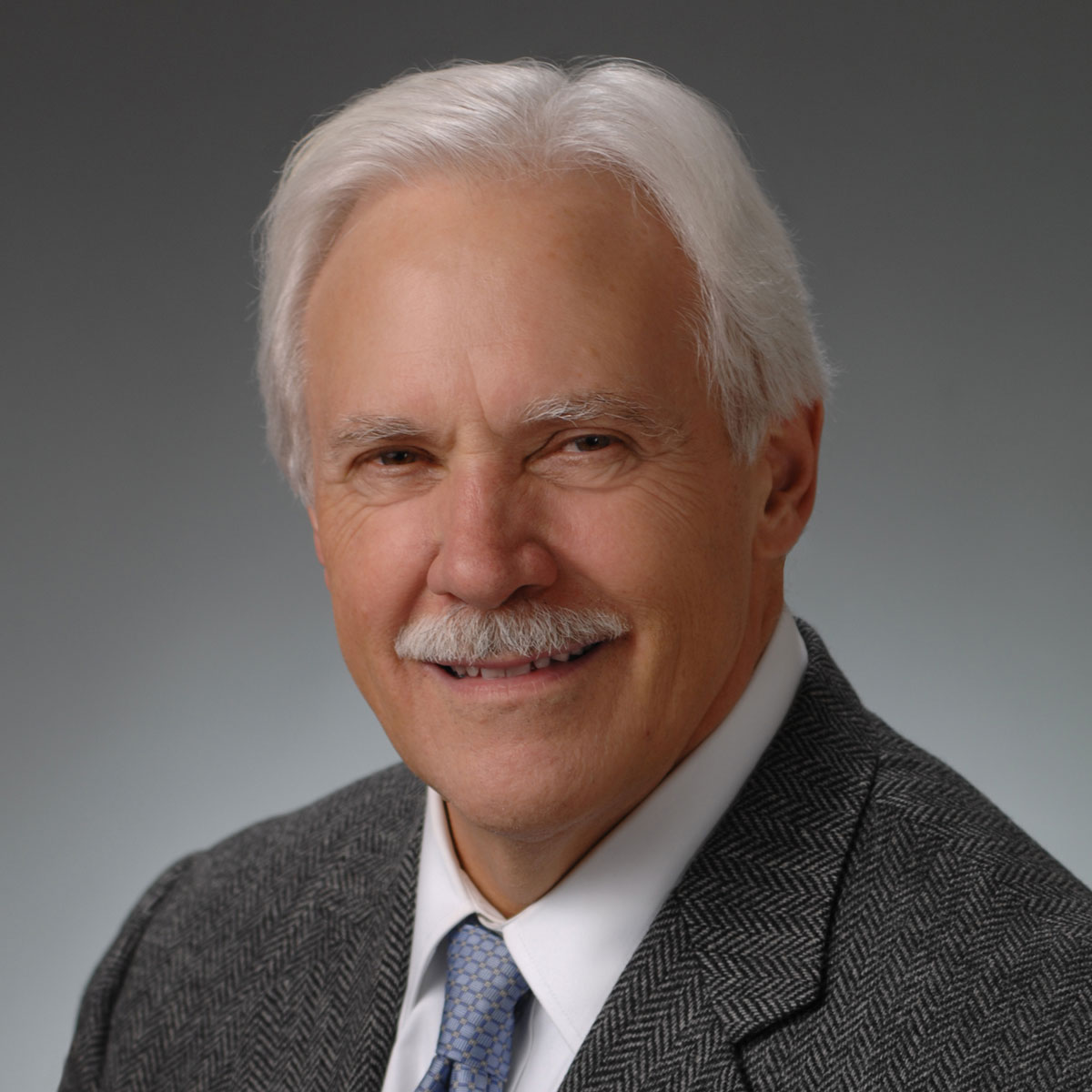 Ragdale: A Look Into Artist Residencies and the Creative Process
Michael Cleavenger
Executive Director
Michael Cleavenger serves as the Executive Director of Ragdale. He has more than 25 years' experience in nonprofit administration. His experience includes senior management and development positions at The Chicago History Museum, Episcopal Charities and Community Services, La Rabida Children's Hospital, and Victory Gardens Theatre.
Cleavenger currently serves on the board of St. Bernard's Hospital in Englewood. An alumnus of Colgate University, he has additional credentials from the University of Chicago, the Kellogg School, and the Wharton School.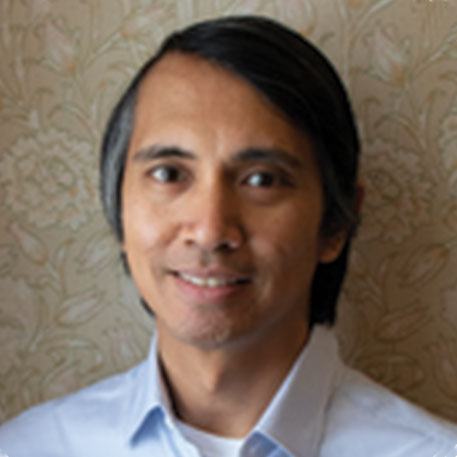 Regin Igloria
Artistic Director
Regin Igloria is a multidisciplinary artist and educator based in Chicago. He is Artistic Director for the Ragdale Foundation. Igloria's drawings, artists' books, sculptures, and performances portray the human condition as it relates to the natural environment and inhabited spaces. With several years of arts administration and teaching experience, he founded North Branch Projects, an organization that builds connections through the book arts. Born in Manila, he works with various communities to create crossover between disparate populations and cultures, aiming to broaden the roles of both artists and non-artists.
Igloria taught at Marwen, the Rhode Island School of Design, The School of the Art Institute of Chicago, Snow City Arts, Carthage College, and more. He received a 3Arts Individual Artist Award in addition to local, national, and international grants and support through artist residencies. Igloria has exhibited internationally. He received his MFA from Rhode Island School of Design.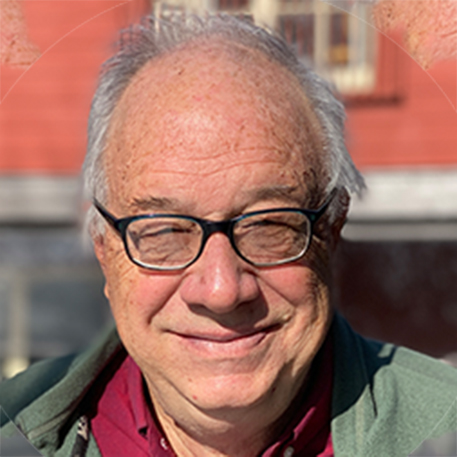 Roland Kulla
Special Projects Manager
Roland Kulla has had a long relationship with Ragdale. His three residencies, the first in 2000, greatly assisted his transition from a 30+ year career in social work to that of a visual artist. He served on the board for a dozen years, including a stint as interim director. Kulla has been intimately involved in all the construction projects over the last quarter century. Ragdale called him back in 2021 to help manage the construction of the new Shearer Studio. He stayed on as project coordinator for the development of Hart House, the garden restoration, and the Barnhouse redevelopment.
As an artist, Kulla chose bridge structures as his primary subject matter. He abstracts elements of the bridge and paints it in a photorealistic style. He has painted more than 300 such subjects in bridge cities such as Chicago, New York, Boston, Pittsburgh, and Berlin and is represented by galleries in Chicago, New York, Connecticut, Pittsburgh, and Rome/Berlin.
Kula restored an 1890 row house and a 1907 Jugenstil apartment in Hyde Park. His current home/studio, a former tavern in Back of the Yards, includes a large garden with a small prairie, orchard, vineyard, and vegetable and herb gardens.
An avid fan of history and architecture, Kulla frequently hosts international visitors and enjoys sharing with them the many delights of Chicago.
The 78 – A Dynamic New Neighborhood Debuts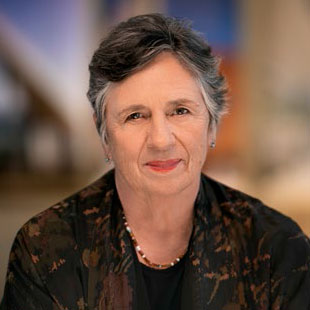 The Future of Cities
Carol Ross Barney, FAIA, HASLA
Ross Barney is the 2023 American Institute of Architects Gold Medal recipient. She is in the vanguard of civic space design with a career that spans more than 50 years. Dedicated to design of public spaces, from small community facilities to campus buildings for premier academic and research institutions to groundbreaking new transit stations and civic and urban places, her exploration into the power of how the built environment can improve our daily lives has produced distinctive structures that have become cultural icons.
As an architect, urbanist, mentor, and educator, Ross Barney advocates that excellent design is a right, not a privilege. For nearly two decades, her studio has been working along Chicago's Rivers, including design of the Chicago Riverwalk and a vision for improvements for all 150 miles of riverfront. Other notable projects include design of the new Oklahoma City Federal Building that replaced the Murrah Federal Building following a domestic terrorist attack; the CTA Cermak and Morgan Street Stations; McDonald's Chicago and Disney World Flagship Restaurants; the Searle Visitor Center at the Lincoln Park Zoo; the JRC Synagogue in Evanston; UMD Civil Engineering Building; Multi-Modal Terminal at O'Hare International Airport; NASA Aerospace Communications Facility, and Chicago's new DuSable Park. Ross Barney's work has been honored with more than 200 major design awards.
A graduate of the University of Illinois, Ross Barney served as a U.S. Peace Corps volunteer in Costa Rica planning national parks and has taught an advanced Design Studio at the Illinois Institute of Technology for more than 30 years.
Brain Health: Innovation, Inspiration, and Hope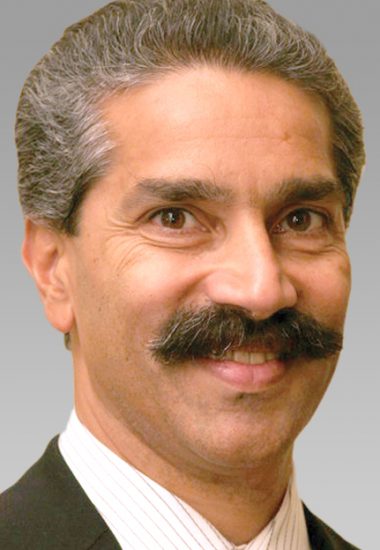 Sangram S. Sisodia, Ph.D.
Thomas Reynolds Sr. Family Professor of Neurosciences
Director, Center for Molecular Neurobiology
Departments of Neurobiology and Neurology
The University of Chicago
Alzheimer's Disease. At Long Last: Bench Discoveries Translate to Bedside Therapies
Dr. Sisodia's research has focused on understanding the cellular and molecular biology of the amyloid precursor protein (APP) and presenilins (PS1 and PS2), proteins that are mutated in individuals with familial forms of Alzheimer's disease. His most notable contributions include the generation and characterization of mouse models that exhibit amyloid deposition in the brain. These models have been invaluable for understanding the impact of environmental enrichment and exercise in modulating amyloid deposition and adult neurogenesis. More recent studies have focused on the impact of the microbiome on modulation of amyloidosis and neuroinflammation in these mouse models. He has published 190 peer-reviewed manuscripts.
Dr. Sisodia has received several awards, including: the Potamkin Prize for Alzheimer's Disease Research from the American Academy of Neurology and the Metropolitan Life Foundation Award for Medical Research. He was inducted as a Fellow of AAAS, and Foreign Fellow of the National Academy of Sciences, India and the Spanish Royal Academy of Sciences. He has also organized or co-organized several Adler Symposia at the Salk Institute, two Keystone Symposia and was the co-director of the Cold Spring Harbor Neurobiology of Disease course. Dr. Sisodia has served on the Editorial Boards of eight journals, including Neuron and Cell, and is a member of the Dana Alliance for Brain Initiatives.